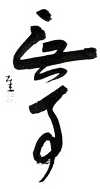 Saturday, 7.21.07: Week In Review
This week I've been submerged on my watery Planet Susan, practicing to breathe under water, trying to concentrate on my writing and wondering if I'll ever surface (Will I need to drink that Old Green River dry...?). Highlights:
Interesting Fire the Grid group meditation on Tuesday.
We're housecleaning for out-of-town guests next week. I can't seem to dust these days without knocking something over and busting it good. So far this week Jim has repaired the arm of a large African sculpture, the tail of a fanciful Oaxacan armadillo, and a fan (the electric kind).
Began planning for another drive to St Louis in September.
Received a packet of birth/marriage/death registrations from my cousins Paddy & Josephine in Ireland. I revised the Dunne Family Page accordingly, which largely amounted to changing the birth order of the children now that I have a birth date for Lizzie. Aunt Maggie is the baby, but 4 years older than I was led to believe. Also... more specific birth/death dates for my great grandparents Michael & Catherine.
Published another Photoshop tutorial — finally a product! I have several tutorials in the works but keep getting bogged down. This one demonstrates how to turn a photo into a black and white graphic (better viewed large).
| | |
| --- | --- |
| | |
| BEFORE | AFTER |
Thumbs Up if you liked this entry.