mad in pursuit travel notebook
DISPATCHED FROM THE CROSSROADS
Ireland Highlights, #4: Family Freedom Fighters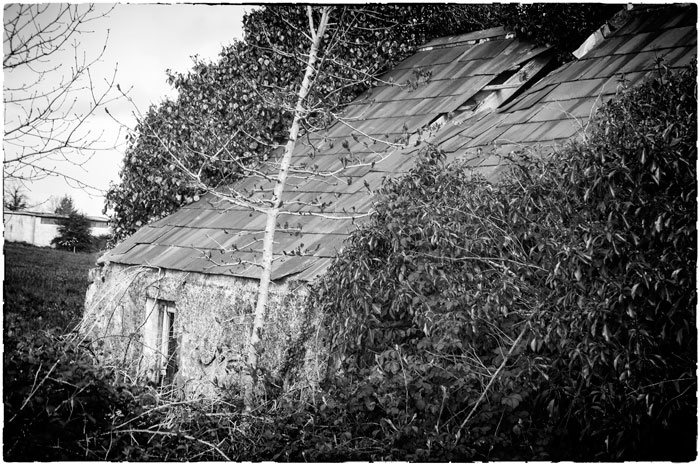 When The Troubles (Irish: Na Trioblóidí) began in Northern Ireland in the late Sixties, I asked my Grandma Price if any family had been members of the IRA -- the Irish Republican Army. She said yes, but was quick to add that they weren't the "Provisionals" who were terrorizing Ireland and England in those days. My dad was appalled at the violence going on and horrified that some Irish-Americans were sending money to Northern Ireland for arms. We were people of peace was his message. Let the past sleep.
I didn't think much more about it. For me, the Irish struggle for home rule and separation from the British Empire, resulting in the creation of the Irish Free State in 1921, became a topic for polical junkies and history nuts.
I didn't think about it till I connected to the Coughlin family, my grandmother's cousins on the Martin side. John Coughlin emigrated to St. Louis in 1928 and lived with my grandparents for 3 years. His granddaughter Lara was curious. She knew he'd been arrested. There was also some question about the nature of the "accident" that had killed John's father Peter in the quarry where he worked. Was it caused by his IRA activities?
What I learned on this trip (with a little follow-up on the web):
During 1920-22, eastern Galway was apparently run over with Black-and-Tans (temporary members of the Royal Irish Constabulary, mostly English WWI vets) and Auxiliaries, both ad hoc paramilitary units who became known for their violence and cruelty. They burned and sacked many small towns and villages, starting with Tuam in County Galway (July 1920), very near to where our family lived. [wikipedia]
Bridget's brother John Dunne was indeed a member of the IRA. His younger brother Michael was not a member, but a sympathizer. Michael suffered the worse consequences. When Michael worked the coal mines in England, he broke his hip. It had been properly cared for and he recovered. Back in Ireland, during the dark days of marauding paramilitaries, he was bicycling to Tuam from Ballaghduff. A B&T started riding alongside him and kept bumping him till he fell off and re-broke his hip. He walked with a limp for the rest of his days.
The Hanley's shop in Ballygar was burned down for their suspected IRA activity. (The Hanley's were my grandmother's cousins on the Dunne side.)
The B&Ts invaded the Coughlin home on Ballygar Road [photo above]. They pulled out the two brothers, Michael and John, with the intention of killing them on the spot. Their sister Bridget pleaded for their lives and persuaded the B&Ts to let them go.
There were three little roads leading into the townland of Rushestown. The residents re-engineered the entrances, putting in bends [curves] to act as blinds so they could ambush any invading B&Ts. [source: Tony M]
Ambushes were one way of fighting back. There were tunnels and safe houses to help the locals escape. Tony M. spoke of one that his family was involved in between Ballygar and Mountbellew. Paddy C. spoke of one on the road between Mountbellew and Moylough -- the first time his father picked up arms against the B&Ts. Unfortunately, the farmer-fighters were no match for the British and barely escaped with their lives.
We didn't get to Kenny's pub in Ballygar, but found an interesting note about it at myguideIreland:
Thomas [Kenny] was as much a republican as a publican. During the general elections of 1918 and 1927, de Valera enjoyed the Kenny's hospitality when he came to Ballygar.
Kenny's was also an IRA safe house during the War of Independence - according to Thomas's daughter, Winnie Kenny, who died aged 92. One night, a meeting was taking place in an upstairs room when three Crossley tenders full of Black and Tans arrived at the door. Sure that they had been betrayed, the revolutionaries upstairs prepared to shoot their way out. But the Tommies were only hunting late-night drink. While the Black and Tans drank the bar dry, little did they know that their enemies were hiding only a few feet away above.
Winnie also used to say that while some Black and Tans were no more than dangerous brutes, there were gentlemen among them. Sometimes the Tans would take over the bar and demand free drink, but on other occasions they would be on their best behaviour, with a senior officer paying all bills in full, plus a generous tip.
May 29, 2012