mad in pursuit travel notebook
DISPATCHED FROM THE CROSSROADS
Ireland Highlights, #2: The Yew Bowl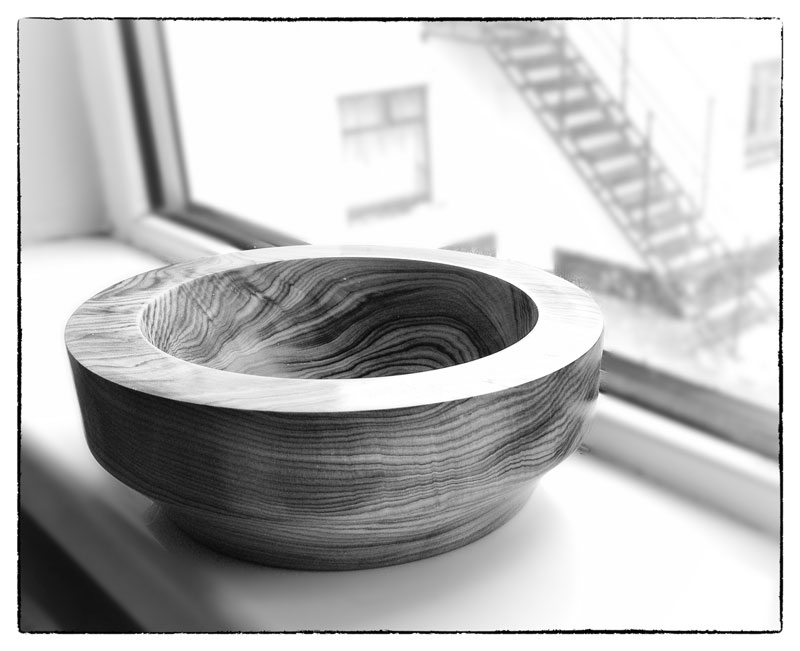 Thinking about our drive through the ancestral townlands brings me to the bowl.
On Saturday, May 12, after a grand First Communion party in Cooloo, Carmel, Mick, Jim and I went to 8:15 PM Mass in Kilkerrin and then to the nearby Conneely's for a drink with whomever might show up. Much to my surprise, Maureen had put out the call and 14 cousins joined us. Among them was Anto Crehan [photo right],* who had traveled from Kilcock, Kildare for the occasion. He brought me the gift of the bowl... and a story to go with it.
On the night of the 1901 census, you will find my future grandmother -- the 7-year-old Bridget Dunne -- and her 11-year-old sister Ellen staying with their grandfather John Martin in Rushestown. On their 3-mile hike from Ballaghduff, they passed though New Forest and the woods of the D'Arcy estate, taking their favorite short-cut, if old Hyacinth D'Arcy didn't chase them off.
In the D'Arcy woods of New Forest there grew yew trees.
As the years went by, Ireland's population collapsed under the weight of poverty and emigration and agriculture gave way to the less labor-intensive cattle grazing. The D'Arcys discovered that yew trees were poisonous to cattle and ordered them cut down. Anto Crehan's father Black Tommy and his older brothers Mark and John, along with a cousin Marty Conway, helped log the area in 1948-1950, when most of it was hauled to Dublin for firewood.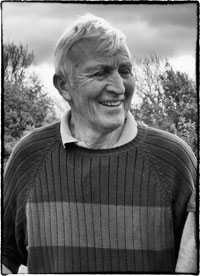 Not long ago Pakie Kenny [photo left] found a big yew log estimated to have been cut down in 1939. He gave a chunk of it to Anto, whose family had lived in Rushestown till 1951 and who now had started a woodturning business with his grandson.
And so Anto made me a bowl from the yew tree -- a very special gift and wonderful heirloom.
Yew trees have deep significance among the Celts, as one of the nine sacred woods used in ritual fires. The yew represents resilience and offers protection from evil spirits. It is said to promote visionary experiences if you hold it while calling on the goddess Medb. My vision is that of little Bridget and her big sister, holding hands and walking through the forest to their grandparents' cottage, under the protective spell of the yew trees... and it makes me think of her long and generous life.
---
*Anto is my father's second cousin -- Catherine Martin Dunne's grand-nephew, son of her sister Honoria "Aunt Onnie" Martin Crehan
May 26, 2012