Saturday, 9.22.07: Week In Review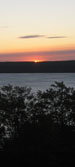 Whirlwind on Planet Susan. Got home from our Midwest vacation full of energy, working off about four overlapping to-do lists.
Launching a thousand ships doesn't necessarily mean I got the biggest ships out of the harbor. But I'd like to think I'm getting the small boats out of the way and the channel dredged.
Dredging. Back to routines and rituals. Back to simple soups, salads, and cereals. Back to meditating, including one l-o-n-g 90-minute session at the Zen Center at 5:30 AM on Tuesday. Back to my web pages. Back to walks and yoga workouts.
Pleasure boats
Came home to an email from Martina Kelly, an unmet cousin in Dublin, who filled in some blanks on the Dunne family tree (her grandmother is Mary Stephens). This launched me on a family tree update, in part because I promised my cousin Anne that I'd send her one.
Then I got a series of emails from a guy about my age who lives in Derbyshire, England. Lawrie Harding is the grandson of Jack Daly, one of the neighbors in my grandmother's Irish village of Ballaghduff. He and his brothers discovered my website and had a great time reminiscing. Lawrie sent me some long emails and old photos, which I've hardly had a chance to process. But it did get me all excited.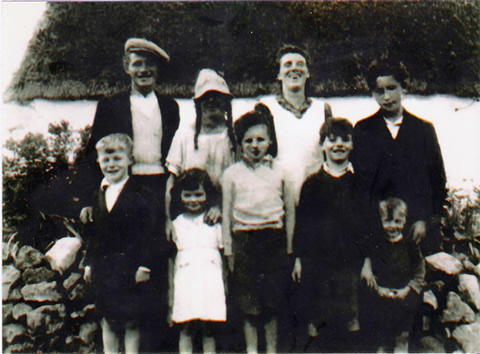 The upshot is that I wound up sending family histories and family trees to any Irish relative I had a land mail address for. 10 packets, with letters, out the door.
I entertained myself by taking on Uncle Pat's challenge of designing a Price-Dunne coat-of-arms. This became mostly an exercise in frustration. I'm also trying to redesign my family history pages, since they've become both confusing and out-of-date. I lapsed into playing with color schemes. Then I downloaded some cool Dreamweaver plug-ins (put your mouse on the little view of Lake Superior, above, OR hold your mouse down on the Irish photo from Lawrie.) So...playing with details, lacking an overall plan.
Steam ships
I'm watching this week's Ebay auctions of my backlog junk gather a few cents each day. The stuff I really need to get organized to sell is just sitting here.
Social
Maria's last night. Four of us stuffed ourselves on bread, salad, meat, potatoes, chocolate cake, and raucous conversation
<<<pre-vacation | next week>>>
Thumbs Up if you liked this entry.