Saturday, 2.17.07: Week In Review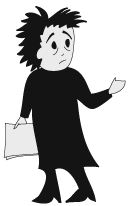 The week started out ambitious enough, but then my mind sort of went blank.
Ebay. Excitement over the fact that my brother sold 2 old cigar decals for $100 each.
Congratulations in order for my nephew John, who got into St Louis University High School and to my sister's brother-in-law who's Airedale got to Westminster.
Snow. A couple feet of it. I can't remember the last time the temperature got above 25 degrees. Cabin fever.
Work. Finished DVD project for NTID.
Pandora Project. Oy... After toiling away at the DVD project, I tried to get back into this. Feeling of pounding a square peg into a round hole. That's when my mind went blank. Molly advised me on some breathing exercies to stimulate my right brain but I wound up fooling around with Adobe Illustrator tutorials instead.
Household. Brian came by and fixed our living room ceiling (again) where the upstairs toilet had leaked (again).
Party. Planning a Margarita party for the girls next Friday night.
Buddhism. Still stretching my mind by listening to audio lectures on Tibetan Buddhism. I overdid it by getting a couple of DVDs by the same lecturer and forcing Jim to watch them with me. Jim has a sort of "been there, done that" attitude on the subject but tolerates my brief obsessions. I think these are what finally overwhelmed my thought processes. Doh!