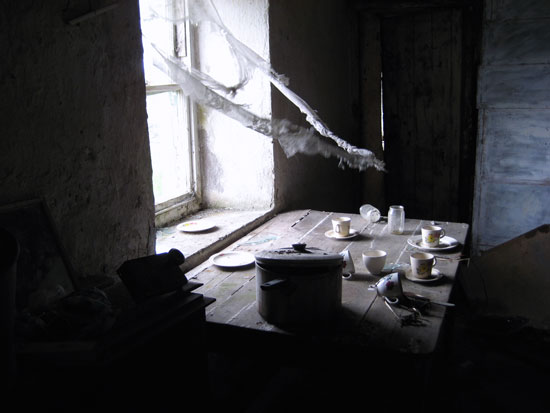 They say that capturing a "moment" is what photography is all about. Occasionally I manage to do that. Down a rocky road on the far west coast of Ireland, Jim and I came upon a ghost house (below). We were in Valencia, 2007.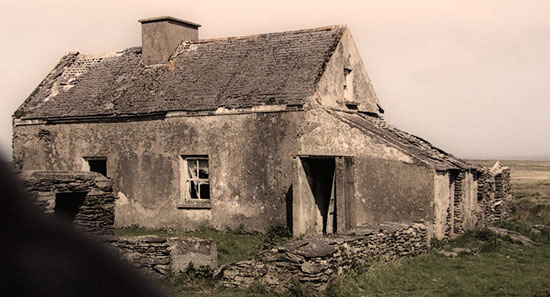 Naturally, Jim wanted to trespass. To our amazement the table seemed set for tea. A breeze blew at the ragged lace curtains. And the broken floorboards groaned beneath our feet. We were spooked. Or I should say I was spooked, since Jim was prepared to climb the fragile stairway into the attic till I dragged him out.
In the process, we got a few snapshots. Mine at the top here captured the moment well. Jim's snap of the exterior was gorgeous too (except for his finger in the lower left).