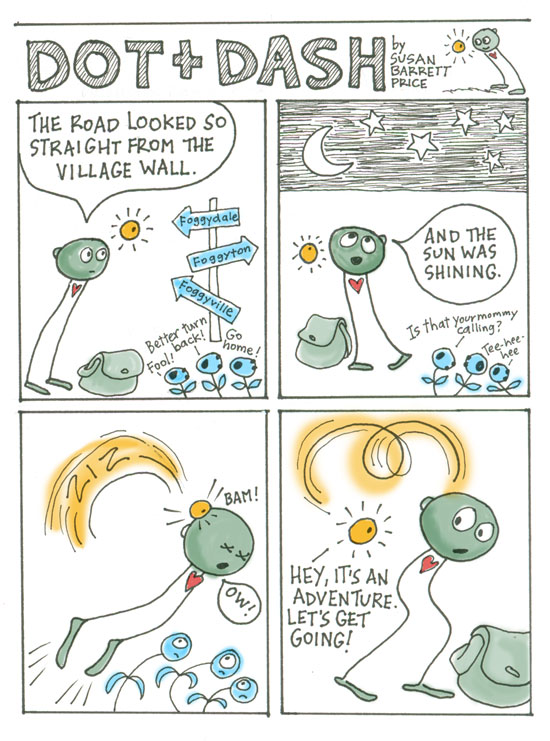 Charles Schultz (Peanuts) advised to let characters reveal themselves as you draw them, so that's what I'm trying to do.
My fan(s) will be interested to note that I'm getting some inspiration reading Pilgrim's Progress by John Bunyon, written in 1678 as a Christian allegory.* I'm finding it really sweet, in spite of my self. I would not have even heard of the book if I hadn't started re-reading Little Women, one of my favorite childhood stories (though I had an abridged, illustrated version).
Style note: I've added color because I don't have control over my black-and-white.
*Kindle version only $.99