Everyone knows I'm a frustrated cartoonist. One of these days I'm going to publish a regular little comic strip or cartoon panel. But since my drawing is so labored, my initiatives always get too complicated too fast, for any number of reasons.
Now I'm thinking about "Dot and Dash" — simplest possible characters, hand-drawn, mostly black and white. So, Saturday morning I did a page of exploratory sketches (aka doodling):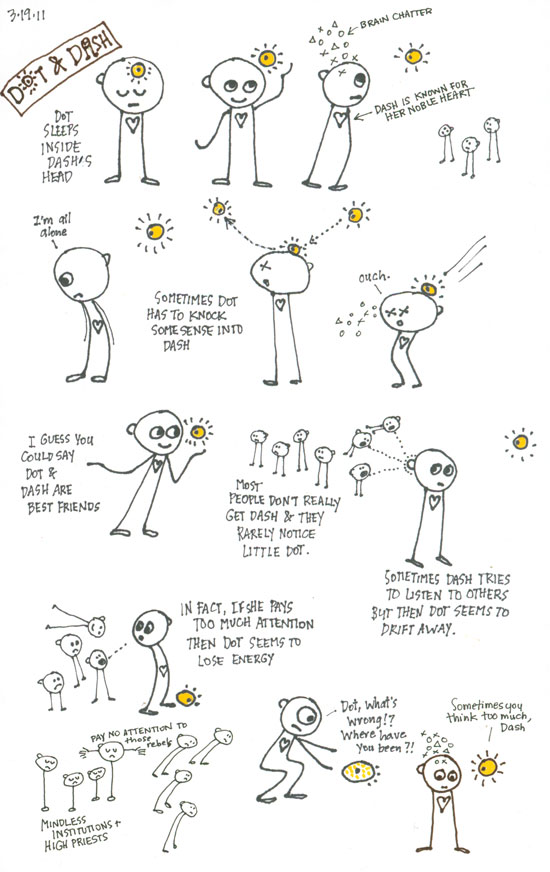 I do find their personalities endearing. I guess now I need to actually do some strips now.