Decided to transfer control briefly to my right brain. Just try to capture feeling, no words.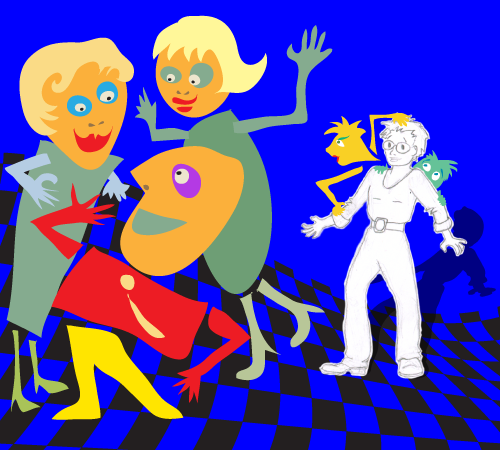 A little freeform play in Adobe Illustrator, connected to Grand Exit project. Trying to capture that sensation that life has gone on without you. That I'm gonna eat some worms moment. So here I have my character, on the outside looking in. And I've given her versions of the shoulder buddies.
Gosh. Kind of a downer. But it isn't really. Those moments have usually been my call to action. A signal that my Comfort Zone isn't so comfortable anymore — time for a change, time for a little risk-taking, time to put some color back in my faded character.