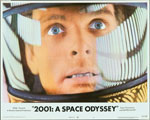 I can't say that I'm exactly in my selling groove, but I did re-energize somewhat around my ebay store. Today I'm watching four auctions end. Looks like I'll sell all four items — old movie publicity material. I shake my head at how we wound up with so much of this stuff, but I'm happy to know it's desirable.
So this morning I started another 8 auctions, ending next Sunday. Because I have to allow for processing and mailing time, that will be the last set of auctions before we head out for vacation.
If I were really ambitious, I'd get lots more material scanned and ready to go for the big pre-Christmas season when we get back home in October. But *yawn* — I'll think about that tomorrow.