publishing ebooks: a few tips
Mad in Pursuit: Living the art life
Writing >

self-publishing ebooks page
Formatting text for ebook conversion is getting to be a full-time job... no, an obsession. It is pioneering work: there are rules for getting each format to work, but no one has really written them down.
Goal. Get ebook renditions of your book available for as many devices as possible, through the most popular reader applications and retailers. In other words, audience potential!
Targeted devices. Kindle, iPhone, Blackberry, Palm devices, Sony PRS
Targeted retailers. Amazon, Barnes & Noble, Mobipocket/eBookBase, Powells, Ebookmall, Fictionwise, Smashwords, etc.
Targeted wholesale distributors. Lightning Source, eBookBase
I have used these four approaches (in this order) to get my book into the most outlets, for the most devices. It isn't a step-by-step tutorial, but the "tips" are critical ones, where I could have save a lot of time if someone had told me. Hope this helps someone.
Amazon Digital Text Platform
Device: Kindle: Amazon's 6" Wireless Reading Device (Latest Generation)
, iPhone
Reader: Kindle, Kindle app (from iTunes Store).
Retailer: Amazon.com
Conversion & distribution: Digital Text Platform publishes book under the same ISBN* as your hard copy.
Conversion: You must upload your work in HTML format (any visuals go in separate .jpg files). I copied my Word file into Adobe Dreamweaver CS4
. I worked in the Code view and did a lot of Find & Replace to get the cleanest code. Tip: Be sure to use ISO (ASCII, ANSI) encoding on your HTML, not Unicode (UTF). Tip: Make sure the title is exactly the same as the hard copy's or the two editions will not pair up in Amazon.
Mobipocket
Devices/OS: Blackberry, Windows Mobile (Pocket PC, Smartphone), Symbian OS (Nokia Series 60, Sony Ericsson UIQ, etc), Palm OS, Dedicated ePaper devices (Cybook, iLiad), Windows PC. Must download Mobipocket Reader for device.
Retailer: Mobipocket
Conversion & distribution: Mobipocket eBookBase for Publishers. eBookBase is a secure wholesale and DRM** distribution center for publishers seeking to sell their eBook through a growing network of Book and eBooksellers. Their MobiPocket Creator 4.2 software provided a painless conversion of my text file to their secure format. Tip: Good publishing practice suggests that your MobiPocket Edition should have a unique ISBN.*
Lightning Source
LSI is a subsidiary of Ingram Publishing and is a wholesale distributor of ebooks.
Formats: Adobe Reader (.pdf), Palm Reader (.pdb), and Microsoft Reader (.lit)
Retailers: Ebooks with the level of DRM** that you specify are provided to Powell.com, Ebookmall.com, Diesel-ebooks.com, Fictionwise.com (recently purchased by Barnes & Noble), Booksonboard.com and eBooksAboutEverything.com.
Conversion & distribution: You are on your own here in converting your text into formats acceptable by LSI's system, although there is a real human being who answers email quickly and scratches his head along with you.
Adobe: If you have a .pdf file used for your print version, this will do. Tip: Condense your front matter to avoid unnecessary blank pages. Tip: You may need to adjust page margins if facing pages are set up with a binding allowance. Tip: Download and install Adobe Digital Editions so you can read the proof provided by LSI.
Palm eReader: It seems you have little choice but to spring for the eBook Studio ($29.95), unless you want to learn Palm Mark-Up Language :P. But eBook Studio comes with no support whatsoever. Tip: Take your formated text file and Copy/Paste it into eBook Studio. Important: Save project file, typing in the .pml extension or you won't be able to open it again. Tip: When you like how it looks, File > Build for Distribution... -- again, making sure you type in the .pdb extension on the resulting file. Tip: You will need to download eReader software to your computer in order to proof your product.
Microsoft Reader: Overdrive publishes free ReaderWorks Standard to convert text to the required .lit format. However, the actual Microsoft Reader software wouldn't install on my Windows Vista computer. I decided, unilaterally, that the Microsoft Reader platform is obsolete on today's devices. So I'm skipping this "opportunity."
Smashwords
Devices/OS: all. On iPhone, Smashwords is available through the Stanza app.
Conversion & Distribution. Smashwords provides a detailed manual for stripping a Word file down to its essentials, in order to convert it automatically to the following formats: .epub (Sony PRS and other devices), .pdf, .rtf, .pdb, .mobi, .lrf and .txt. The resulting products are not DRM** protected.
Glossary
*ISBN (International Standard Book Number). Amazon owns the ISBN it provides you (which cannot be used elsewhere), so if you know you are going to move beyond that channel, it makes sense to buy your own block of ISBN prefixes from the US ISBN Agency ($275 in 6/09). They will also provide bar codes for book covers at $25 each(not needed for Lightning Source if you use their book cover template generator). This all costs a few hundred dollars, but then you own the codes for life. To insure that your book can be unambiguously tracked within the publishing industry supply chain, use a separate ISBN for each format you publish.
**DRM (Digital Rights Management). The system of encryption or "locking" that attempts to control access, copying, or other use that would infringe on the owner's copyright.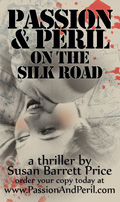 Links
eBookMall>about ebooks: nice summary of ebook formats
MobileRead wiki. Lots of info