resources: infrastructure software
Mad in Pursuit: Living the art life
infrastructure resource page
Four computers, iPhone and iPad keep me crazy, going through phases of obsession-compulsion getting them to work exactly how I want them to.
5.30.10 Status. I am increasingly a fan of FREE and CLOUD-BASED (accessible from anywhere).
Windows. Main desktop WALTER on 32-bit Vista Business. KITCHEN, COSMOPOL, and TRAVELER still on the venerable old XP.
McAfee Antivirus Plus. I hear this is not the best, but I use the Home Network manager even though it annoys me. Four licenses about $120/yr.
Office Suite
Open Office Productivity Suite (Oracle/open source) I use OpenOffice Writer (free download) instead of having to buy Word. Writer will save in .doc format as needed.
Microsoft Office. Home and Student Edition (about $100). Still use Excel, because those spreadsheets work and are only needed in one place.
Google Docs (online). Handy for basic writing. Document stays in the cloud, accessible from anywhere. Compatible Word format. (free)
Browser
Chrome (Google). Recently switched over. Very speedy.
Firefox (Mozilla). My alternative. Preferred over Internet Explorer, but compared to Chrome, it is slow and tempramental.
Mail
G-mail (Google). Very liberating not to download email to my PC anymore. All addresses get forwarded here.
Password Management
LastPass. Secures all your passwords; allows you to access all your password protected webpages with your single master password. A godsend. Premium edition ($12/yr) allows you to set up all your computers with same LastPass account. Also has Secure Notes for credit card info, etc. that you need to have access to. Very well integrated into browser.
Rejected eWallet, which required lots of manual input, manual sync. More about looking pretty than integrated functioning.
Online Backup & Storage
Carbonite. Automatically backs up TRAVELER to online servers -- includes all iTune files, trip photos etc. Unlimited storage for $55/yr. But won't back up external drives so I can't use it for my desktop WALTER without paying megabucks.
Junked McAfee Online Backup. Bow-wow. Couldn't do the job.
Box.net (1 Gb storage, free) and Dropbox (2 Gb storage, free). Testing these out for online storage of Work In Progress and CriticalDocs folders. I also have 20 Gb of iDisk in my MobileMe account ($106/yr), which I bought into primarily for the Find My iPhone feature.
Local Backup
ViceVersa. I use ViceVersa Pro ($60) for scheduled daily synchronization of WALTER's M: drive (1 Tb of all my active data files) with backup L: drive. On Saturdays I back up L: to W: (a removable drive I keep in a waterproof container on the ground floor). I also installed ViceVersa Plus ($35) for occasional backups of TRAVELER (mostly for iTunes).
My Dell desktop (WALTER) has a D: drive for nightly backups of all my system data. It's something Dell set up so I have no idea what it's doing.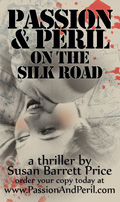 My Gurus
Leo Laporte & Friends on the TWIT Network. Listen via iPad or iPhone apps and subscribe to podcasts of This Week In Google, This Week In Tech, Windows Weekly, and The Tech Guy.