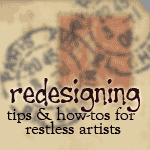 Way back in 2000, I wrote about my tragic longing to be a cartoonist. I'm not that great an artist nor do I have a quirky sense of humor or eccentric way of seeing the world. I just plod along.
Plodding is not all bad. Plodding sometimes actually gets you somewhere. The mythical single steps sometimes do add up to a 1000 miles. And so, in 2004, I produced a 5-minute animated cartoon... and will actually be paid for it. The animation won't win any prizes. It was the story that needed telling. However, along the way, I learned a few things about the process that are worth passing along.
This tutorial covers all the steps before you actually begin having fun moving the parts around.
Two bits of philosophy first. (1) Nothing matters unless you have a story to tell. (2) The story will never get told if you get overwhelmed by the technical process.
The Task
Cosmopolitan Productions was commissioned to do a short movie by a group of service providers in a rural NY county. The purpose: provoke interest in a new way of doing business and set the tone for a training session. We wanted emotional impact, without preaching or finger-wagging. There were too many impediments to using "real life" people and cost/skill prohibitions against a dramatization by actors. So -- blithely -- we decided to use "simple" animated characters.
The Story
Avoiding the temptation of the video Power Point presentation, we decided there had to be a real story, starring "Lucy," the charming little actress who emerges when I tinker with the pitch of my voice in Sound Forge.
Influences: I have been reading Story by Robert McKee, famed
screenplay guru lionized in the movie "Adaptation." He had me thinking about Inciting Incidents and Plot Problem. I was also reading "True Story: The Art of Short Fiction," a review of John Updike stories by Louis Menand (The New Yorker, 12.1.03). Menand focused on the effect a short story is supposed to have: the "literary equivalent of the magician's puff of smoke, an outcome that is both startling and anticipated... a general sense of 'Whoa.'
Brainstorm: This is the low-tech part. Notebook, pens in 2 or 3 colors. Who are the characters? What is their conflict? What kicks off the drama? What is the urgency? The movie is supposed to promote a specific collaborative service model, so it's easy to predict the that model will win the day. So what is unpredictable?
Plot: Lucy is a 15-year-old mother, homeless. A sympathetic but duty-bound social services worker is obliged to take the baby to a safe place. Lucy yells for help. She doesn't want to be a bad mother. Once Lucy is given her voice by her team of supportive providers, she makes a unpredictably thoughtful decision to give the baby up for adoption -- "if she can help choose his new parents."
Dialogue: Writing the dialogue was then easy.
Test recording: For a trial run, I recorded the dialogue on a mini-disc, transferred it to my computer (see Sound Recording tutorial), and fiddled around in Sound Forge, changing voice pitches till I sounded like the whole cast. In Acid Pro, I add a couple sound effects and some music to heighten the emotion.
I saved it as an MP3 file and downloaded it to my T3 handheld so I could play it for Maria and for our account liaison Margaret, to get their green light.
Haste Makes Waste: Being all pumped up and in a hurry, I also quickly made a CD. Margaret took the CD to play to the group who hired us. Unfortunately, it wasn't till the group experienced much frustration that I realized that I did not make a "music CD" that could be played on anyone's CD player. I had only transferred the MP3 file to a CD-R. Tsk, tsk.
Dialogue recording: A cast was gathered. They passed the mic around, reading their lines 2 or 3 times into the mini-disc recorder. In my studio, I used Sony's Sound Forge to cut the final voice track.
Oh, did you come here to find out about animation?
Continue>>> | 2 | 3