Red Project #1
Wed, 1.7.2015. [more or less cont'd from 11.1.2014] I've been slowly accumulating some interesting stitched panels done in a red/orange/purple palette. I thought I might make a quilt, but decided I'd get more fun out of it if I made a large square shawl -- the kind you fold into a triangle, looking all Victorian-romantic.
I committed myself to this idea by cutting a large square of gauzy cotton "harem" cloth and basting guidelines across the diagonals. (See photo below.)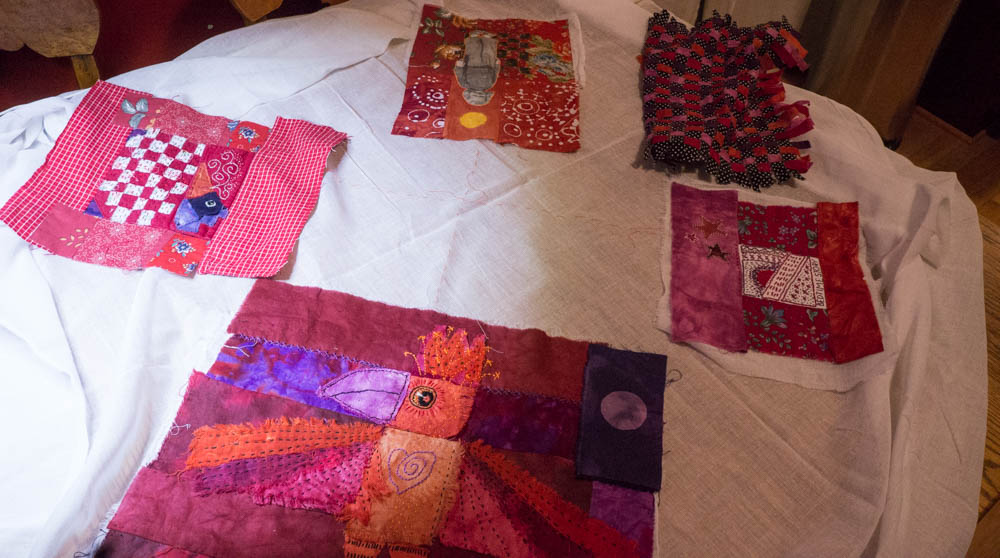 Now, to collage on my panels onto the harem cloth. The challenge will be keeping the whole thing light enough. Would love a warm shawl, but don't want to haul around a bedspread.
I dug out a couple of stray embroideries I did on our summer roadtrip to STL. Am working these into new panels. See photos at top and below.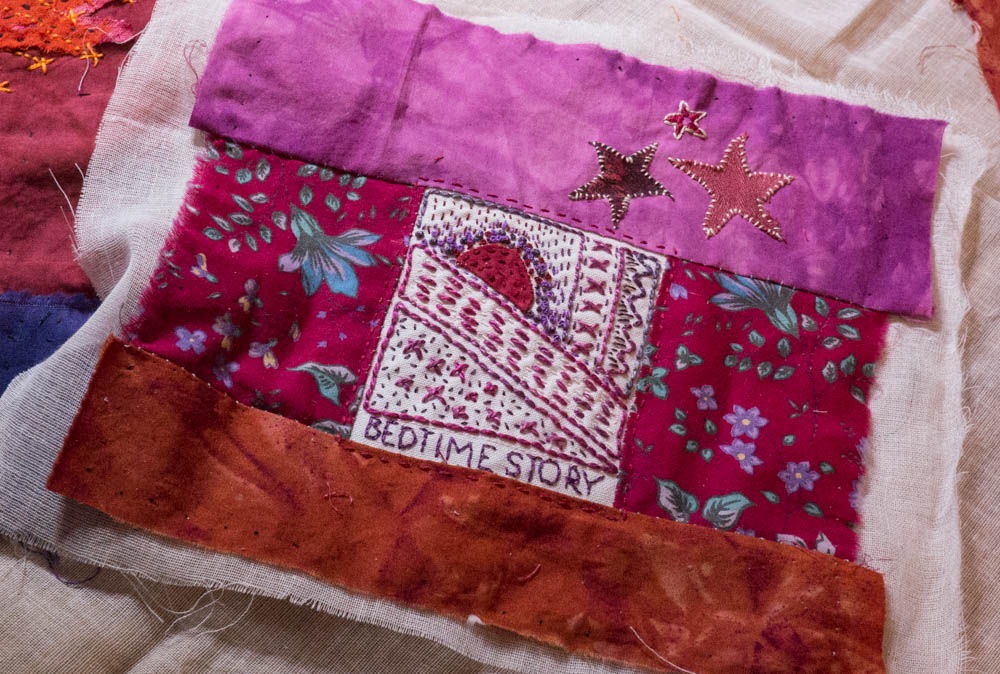 Can't wait to see how this experiment progresses. (Continued here>>>)
***