DISPATCHED FROM THE CROSSROADS, AT THE INTERSECTION OF yesterday & tomorrow
mad in pursuit journal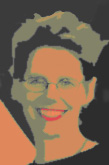 MANIFESTO: TELL STUNNING STORIES. Dial up the volume of my voice; take risks; make it impeccable.
Visit our STORE.
9.20.08: What I've Been Doing
I've been honing in on what I need to get done before we go on vacation for a month.
Ebay. Planted my fanny on the chair and got a bunch more things posted for my (short) autumn selling season.
Radio. Planted my fanny on the chair to reformat, reorganize, and get a bigger audience for my radio productions. Wound up spending an ungodly amount of time getting a central radio production page done. (Thanks to my special assistant JZ, who joined my obsessive troubleshooting team.)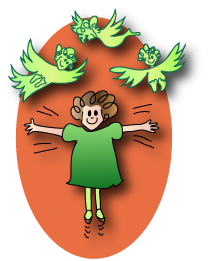 Power of Now. The past creative few months gave me an excuse to stop my Zen meditation, but I need to get back to some form of it. My issue: my own brain chatter ("thinking too much") and distractibility (e.g., flipping on the TV during my work hours). My mind is always racing ahead to the "what-ifs" and the "if-onlys" and the "I-needs." By chance I listened to a radio interview with Eckhart Tolle, author of "The Power of Now." He seems to have some great tips for finding the "stillness" behind that inner cry-baby. I also discovered he's one of Oprah's heroes. I do pay attention to the books in Oprah's Book Club.
Maria provided a nice break on Wednesday afternoon. Beautiful fall day on our back porch, to sit with bottles of wine and bread for a couple hours of laughing and yakking. Then we watched the season finale of "Weeds" together. On Thursday our friend Gerry came over -- at least he's decided to vote for Obama now.
Wednesday we met with Elizabeth, our financial advisor, who talked me off the ledge about collapsing financial markets. I hope the bailout plan works (tho I have no faith in the Bush administration to pull off a strategy or to tell us the truth about anything). It's hilarious watching the unregulated-markets-at-any-cost assholes trying to make it all Obama's fault -- for forcing them to give loans to poor people, who couldn't pay them off.
<<<Last Update | Next Update>>>