DISPATCHED FROM THE CROSSROADS, AT THE INTERSECTION OF yesterday & tomorrow
mad in pursuit journal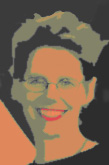 Visit our STORE.
3.29.08: Week in Review
Um... why does this week seem like a repeating loop from last week? And snow!!!
art life
I became obsessed with the fact that my new DVDs wouldn't play on our TV player, even though they played fine on my computers. I burned 10 DVDs experimenting... source video?... DVD authoring software?... DVD burner?... disk brand/quality?... I got the answer!... then lost it. Put... the... project... away...
My excursion to Best Buy did get me psyched about buying a whole new computer...
Retired from my gig doing class offering DVDs for a local university theater department. It wasn't bad money, but it drilled holes in my brain. Plus, I've been storing about 40 Gb of their material on my D: drive and a back-up on my I: drive, so it will be a relief to clean those out.
What happened to all those creative weeks of radio productions, animations, drawings, etc? I finally dried up. Time for a quarterly review... and a weekend of inspiration in St. Louis.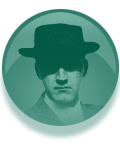 Family History
Barrett Brothers Park. Lost myself in the Meramec River Valley of the 19th century as I pulled together my Barrett history pages and discovered Patrick's homesteading grants on ancestry.com.
I can get lost for hours lining up all the little details and trying to figure out "the story."
Sales
Minor action. Decided to sell one of my video cameras -- too big -- so getting the description and photos together.
MANIFESTO: TELL STUNNING STORIES. Dial up the volume of my voice; take risks; make it impeccable.