DISPATCHED FROM THE CROSSROADS, AT THE INTERSECTION OF yesterday & tomorrow
mad in pursuit journal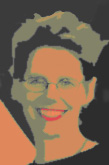 Visit our STORE.
3.8.08: Week in Review
Awake at 5 because the snow plows were working in front. A pinkish on the far horizon makes me happy that spring must be on its way.
Sales
Excitement of the week: watching Tom's 1970 Lew Alcindor basketball card hit $92 on Ebay. The customer is thrilled with the card so I guess I have to send Tom his dough.
art life
Radio production. Uploaded "Cool, Creative, Kerouac" to :Vocalo. Did the voiceover for a new piece this morning, but not sure if I'm sold on it yet.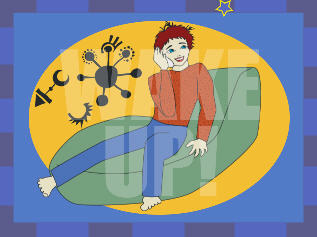 Animation. I've been grinding away -- on and off -- on my "Great Dames" project. Illustrating ideas, solving problems, attempting to make it pretty and engaging. Hoping that what I do know how to do compensates for what I don't know how to do. (Screen shot on right)
Education. Still reading all I can on the history of Modernism. Mostly art, but I also started listening to an audio book of "Mrs. Dalloway" by Virginia Woolf, who was also a breakthrough Modernist.
Wellbeing
Now I need some social excuse to get out of my old flannel shirts and sweat pants.
Must do my part of the taxes.
MANIFESTO: TELL STUNNING STORIES. Dial up the volume of my voice; take risks; make it impeccable.