Saturday, 11.18.06: Week In Review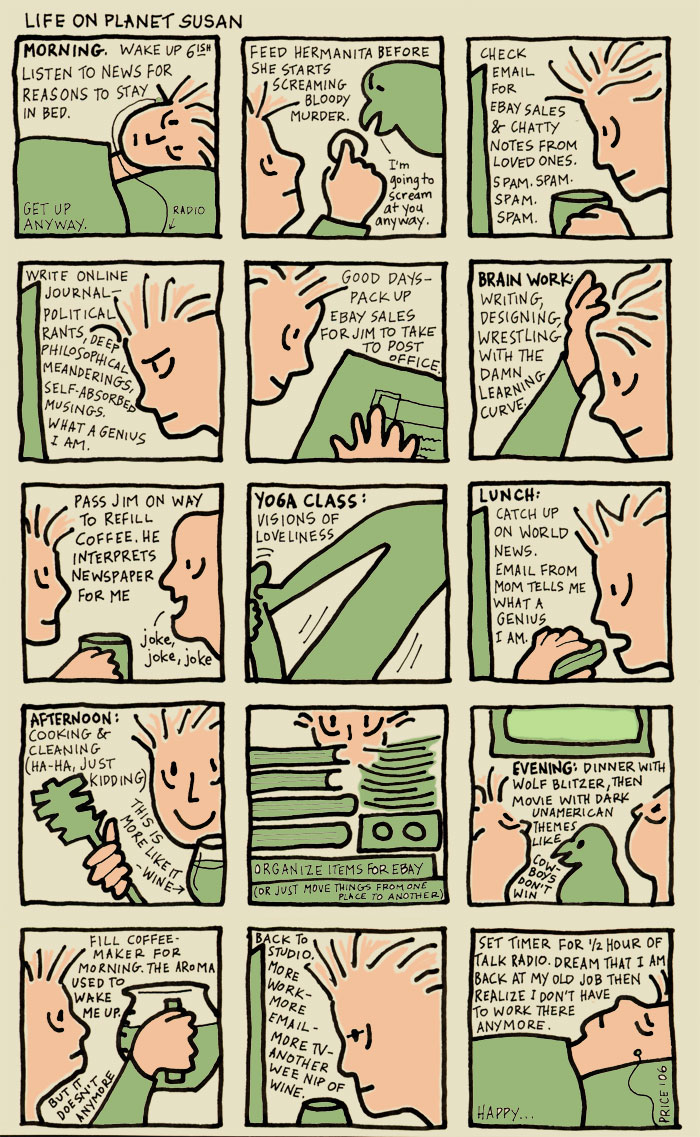 A change of pace... not much happened this week anyway. Nice practice for my revitalized Rapidographs.
I'd do all my entries as cartoons, but it's not exactly a spontaneous art. On the other hand, what got represented in the boxes was quickly done — what surfaced without too much overthinking. I got started by trying to draw a figure with a big fat pen, where I couldn't get hung up on the details. I got the idea of trying to capture my day in a series of panels from the cartoonist known as Seth.
Thumbs Up if you liked this entry.