Saturday, 10.21.06: Week In Review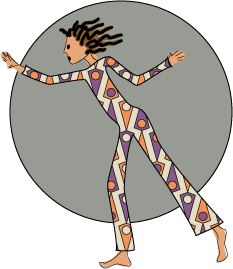 A mostly quiet week on Planet Susan.
I did lots of drawing and designing — a good thing. Little chunks of my movie are falling into place, even as I realize how much work there is ahead.
The highlight came last night when our bookseller arrived with his truck to pack up the collection we sold. He brought a friend who grew up here in Rochester. I was in the mood to celebrate but they were so businesslike I was prepared for an anti-climax when they left. But they accepted our invitation to stay for a drink and allowed Jim and me to regale them with our travel tales. Nice.
After they left and things were quiet, I went and stood in Jim's study. I looked at all those empty shelves — dusty at their edges — and open glass doors. Empty. All that 19th century intellectual energy, out the door. All that enthusiasm and meticulousness Jim put into the collection process — now passed on to a new generation. I hope that whoever buys those books has the openness of spirit to know that the previous owner (Jim) was a fine and worthy man who embodied all the curiosity, passion and intellectual honesty that the collection represented.
I checked in with Jim. No, he wasn't feeling anything like grief for the collection he took 30 years to build. It was more like sending a child off to college: his work was done.
Thumbs Up if you liked this entry.