Sunday, 1.1.06: Reflections in a window
The new year begins. It's late morning. Headache from party last night. Getting a cold.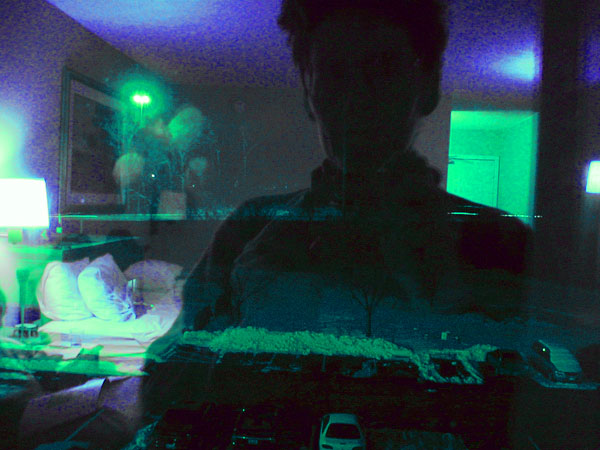 My thoughts are still on 2005. Reflecting on our trip to St. Louis. Cleaning up last year's projects, last year's clutter.
The photo above was taken at the window of the Holiday Inn in Dayton, Ohio, on our way to St. Louis. Highway noir.
We always stop in Dayton after a long day's drive. It always feels like nowhere -- a dark transitional place between one life and another, a place with no past, no future. Nowhere.