Friday, 11.04.05: Good Golly, Miss Molly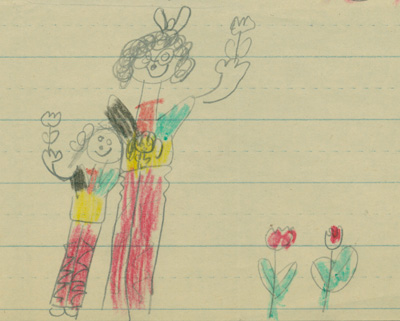 Born on November 4, 1979, my niece Molly missed the November 3rd birthday jamboree by just a few hours. But why hold that against her? She has the same cute nose and curly hair as Kathleen and I do. She also shares that same mixture of sweet and spicy that the Barrett & Price partnership created: on some days the most affectionate of darlings and on other days opinionated and impatient with no tolerance for fools. An all too familiar combo.
When Molly was 11, we decided to write a joint story. I would send a few paragraphs to St. Louis and she would add a few and send them back. When she came for a summer visit, we got the story finished and revised.
It turned out really well -- it's always a treat for me to re-read it. Now my readers will get the same pleasure as I post our serialized story over the next few days. Start here: